Posted April 24th, 2011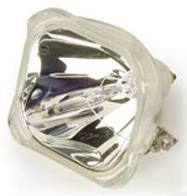 DLP and LCD Lamps
We Get calls Every Day at H&H Tv and Electronic asking about Buying Dlp Lamps and Buying Lcd Lamps.
One of the most frequent questions we get is, How much is the lamp  going to cost.  unfortunately Quality should be the first question all of us ask when we are looking for a Replacement Dlp Lamp, or Replacement Lcd Lamp. I have looked extensively on the internet at the various prices for Dlp and Lcd Lamps, and every time I see the same thing.  Yes, you can purchase a Dlp Lamp, or Lcd lamp without a housing for less than $100.  Yes you can see wonderful ratings on these companies that are selling these "too good to be true" priced Lamps.
The truth is quality lamps are not the cheapest.  In all the years we have been selling Dlp Lamps, we have never sold a lamp that doesn't have the original manufacturers stamp on it.
I can't tell you how many times we've replaced cheap inexpensive Dlp Lamps, that didn't last 30 days.  Phillips Dlp Lamps, Phillips Lcd lamps, Osram Dlp Lamps, Osram Lcd Lamps, are the top 2 manufacturers of Dlp Lamps and Lcd Lamps Sold to Electronic manufacturers when they built Dlp Projection Tv's and Lcd Projection Tv's. Cheap Dlp and Lcd Lamps can also damage televisions by running too hot and actually melt the bezel, the Lamp door, or feedback to the Ballast, which is the power supply for the lamp itself and Damage it, causing more problems which will nullify any savings you just made by purchasing an inexpensive Dlp or Lcd Lamp.
A quality Lamp, like the original one that was installed in your Television when you purchased it will last between 2000 hours if in High power mode on a overhead Projector, to 18000 hours I once saw before I reset the time after replacing a lamp for a couple one time.  Typically though you should expect between 5000 to 7000 hours.
At H&H TV and Electronics We only sell either the Original Lamp with housing from the manufacturer, or The Original OEM lamp that the manufacturer used inside there lamp housings.  Our Lamps come with a 6 Month Guarantee * Which we proudly Stand behind.
Call us Today  at 952-929-1721 for a friendly quote on a Quality Projection Television Lamp.