Posted April 30th, 2011
Toshiba LCD Repair In Minneapolis
As a leader in the Television Manufacturing  Toshiba has constantly strived to be not just innovative but economical in their pricing Televisions.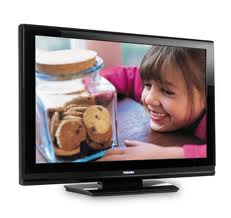 Questions you should ask Before buying a new LCD Television.
 With so many Companies to choose from You should ask yourself these questions before buying  a new Television.
Is this a company that has been around for many years?
Does this Tv Company Build their own Sets?
Is spare parts available for your Lcd Tv, Plasma Tv, Or Led Tv that your thinking of purchasing?
How long is the warrantee the Lcd Tv you are Buying?
How thin of a panel do you want for your Led Television?
What features do you want to have for your LCD Television? 
Do you want a Wireless WiFi Connection on your Lcd Television?
How is the sound going to be when I listen to my new Television?
H&H TV and Electronics Proudly is an Authorized Service Center For Toshiba in Minneapolis.
H&H TV and Electronics Repair In Minneapolis Not only Repairs Toshiba Televisions, Led tv's, Lcd Tv's, Dlp Tv's, but now proudly Sells Toshiba Televisions, in Minneapolis and St. Paul.  Whether your need is a Toshiba Led Tv, Or a Lcd Tv, Toshiba makes quality Product that you can be proud to own and Toshiba can give you many years of use.
H&H Tv is available 6 days a week to answer your questions on Toshiba, or any other Brand of Television.  We Can visit your Home for in home service, or we have an office in St. louis park that you can drop your Television off for Quality Authorized repair.  Contact H&H TV and Electronics In Minneapolis today for your Toshiba needs.