Posted April 22nd, 2011
TV Repair Minneapolis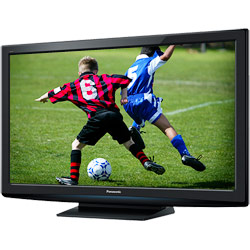 If you're looking for experienced TV repair professionals in the Minneapolis Metro area, then you've come to the right place. H&H TV and Electronics Repair specializes in the repair of all types of TV's and Electronics.
TV Repair & Electronics Types;
Plasma TV Repair
LCD TV Repair
DLP and CRT Projection TV Repair
All Types of Electronics
Technology and TV repair techniques are changing rapidly. H&H TV repair always keep's updated so you can be sure of a  professional approach to each job we perform.
On Site TV and Mpls Electronics Repair
Our team of television repair pros will come out to your home or office and if possible repair your TV on site.
Television repair companies are a dime a dozen in Minneapolis. What sets H&H TV repair service apart from our competition is that we come to you. Our TV repair pros service all makes and models.
If you need Television Repair, give H&H TV a call.
Minneapolis (952) 929-1721